Meet Our Teachers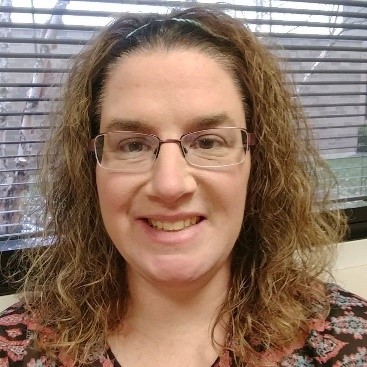 Kelley Britt, Director
Hello, my name is Kelley Britt and this will be my 10th year at Faith Preschool. I have taught for 9 years and this will be my first year as director. I am married and have two beautiful daughters. My youngest daughter attended Faith Preschool and I fell in love with the kids and the staff. I was hooked and knew I wanted to teach and I still love it! I have my Childhood Development Associate, homeschooled for 2 years and have taught in the children's ministry at church. I also enjoy spending time with my family, walking my two pups, scrapbooking and watching movies. I truly believe that each child is a true gift from God!
---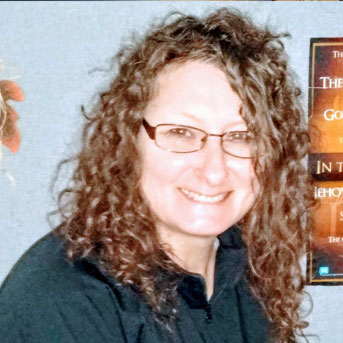 Tina Dunkle, Teacher
Having 26+ years in children ministry, 5 yrs. in childcare and development and 14 years of Christian education. It has been a passion and a privilege to engage in the well-being of children with the love of Jesus. Married with one daughter, it is great joy to be able to offer the opportunity here at Faith Preschool…in serving your children, Tina
---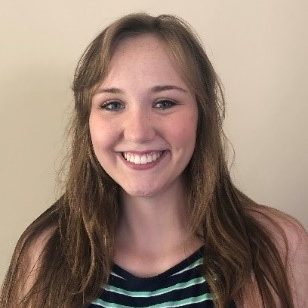 Kaitlyn Jurgens, Teacher
Hello! My name is Kaitlyn and I have been working as a substitute for Faith Preschool since the spring of 2019. Starting fall of 2020, I will be an assistant! I am currently going to school at Purdue University in Richmond, but I live in Huber Heights. I have been attending and volunteering at First Christian Church for about six years; First Christian is where I realized how much I loved working with children and being able to make a positive impact in their lives, which led me to Faith. I am very grateful for this opportunity and excited to meet all of the families attending Faith Preschool.
---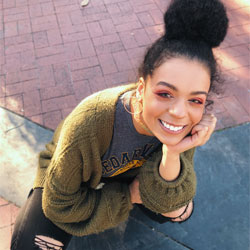 Vanessa Kelley, Teacher
Hi, my name is Vanessa Kelley. I'm so happy to be a teacher at Faith Preschool for the first time this year! My journey with taking care of and teaching children has taken me many places, from serving in my church, to tutoring Japanese children in America, to being an English teacher in Japan. I have my B.A. in International Studies and truly strive to educate wherever I am called. I'm newly married to my wonderful husband and together we have five furbabies; 4 cats and a dog. In my free time I love brushing up on my Japanese, listening to music, gardening, and working on my art.
---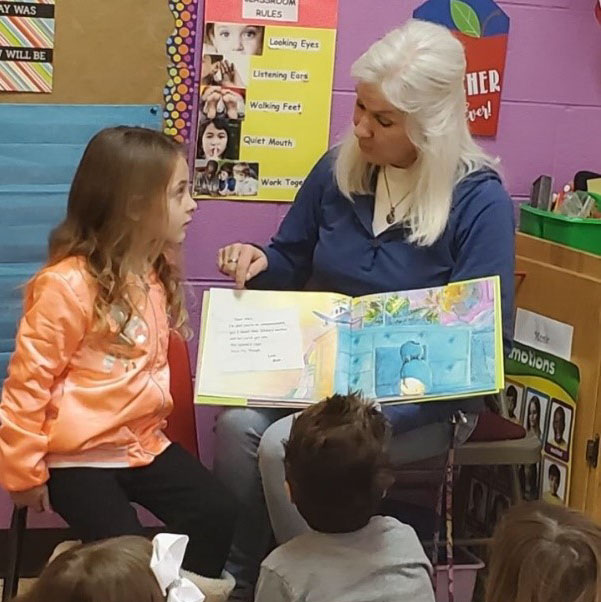 Kathy Klarer, Teacher
Hello, my name is Kathy Klarer. I had the pleasure of teaching at Faith several years ago when my children were younger and they attended the preschool program. I recently retired from HHCS, but my love for children and helping with their development has brought me back to Faith. I couldn't be more thrilled to work with your child. This will be my fourth year at Faith as an assistant teacher and substitute. I feel very blessed to have gone full circle, with 25 years of experience and extensive training in Early Childhood education. I have been married for the past 37 years while residing in Huber Heights. I'm very proud of our two amazing children, and very fortunate to be called Nana by my grandson (four) and our new grand-daughter (2 months). In my free time, I love spending it with my family and my dog. I enjoy getting the family together for Sunday dinners, shopping with friends, fishing, boating and gardening.
---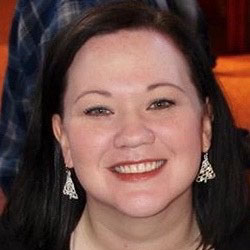 Emily Morgan, Office Assistant
Emily Morgan My name is Emily Morgan and I have been teaching for 4 years. I have a Bachelor of Arts degree in Social Sciences from Wright State University. I am loving my career as an early childhood teacher! I have truly enjoyed getting to know the families in our community! I am thankful for the opportunity to enrich your child's life through play, and fun based learning activities. My hobbies are cooking, and learning new crafts. I have been married since 2010 to my husband Brice. Brice is a fire fighter at Wright Patterson Air Force Base. Brice and I have 2 daughters Brynne who began Kindergarten at Pathway School of Discovery in 2019, and Aubrey who is excited to have her final preschool year next year! Having children of my own has been a dream come true, and the opportunity to build relationships with other children is an honor and a blessing!
---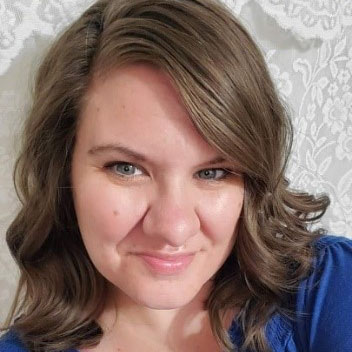 Amanda Peters, Teacher
Amanda Peters is happy to be back at Faith Preschool teaching this year. This will be her 8th year at the preschool. She took some time off to answer God's calling to homeschool her children and be a substitute teacher for us, and has recently felt led to return, and will be teaching a class, while still homeschooling her 2 older daughters. Amanda and her husband, Jason have been married for 15 years and have 3 amazing daughters which have all went to Faith Preschool. Aubrey is 15, Savannah is 12, and Sage is 4. Amanda enjoys teaching her own children and feels blessed to be given the opportunity to teach your children, while they steal a piece of her heart.
---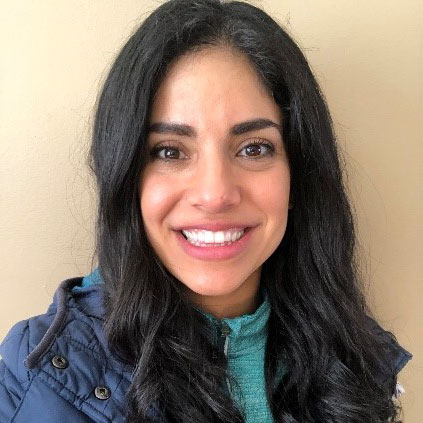 Maria Ramos, Teacher
Hello my name is Maria Ramos, and this will be my first-year teaching at Faith Preschool. I have worked as a preschool teacher for 2 years in South Carolina and loved everything about it.
I was born in Cambridge, U.K where I grew up and studied Business Management for 5 years and received a National diploma in Business. My mom and siblings all still reside in England. I have been married for almost 10 years to my husband, Daniel. Daniel is active duty in the US Air Force and is currently stationed at Wright Patt AFB. We have 3 children Noel (8), Lucas (4) and Athina (3). My family and I are fairly new to Ohio, we moved from South Carolina where we lived for 6 years and before that we were stationed overseas in Japan for 2 years and the U.K. I love spending time with my family, reading, being outdoors, walking my dog Raven, and cooking. I am truly blessed and honored to be teaching at Faith Preschool and I am really looking forward to getting to know all the kids and their families.
---
Heather Richardson, Teacher
My name is Heather Richardson I am from western New York. My husband and I have been married for 13 years. He is in the Air Force. New York, Texas, and Maryland are places we have called home. Ohio has been home for us since 2017. We have three children: Evelyn and Logan who are five-year-old twins and Grace, who is three years old.

I received my bachelor's degree in biology from St. Bonaventure University, along with a minor in Spanish. I also have an associate degree in applied science in ophthalmic science that I obtained while I was in the military. I am currently working on my master's degree in secondary education at Grand Canyon University. I have always loved school because I am always looking to learn something new!

I served six years in the Air Force with one tour to Iraq. I was an ophthalmic assistant and worked in optometry, ophthalmology, and refractive surgery in that time. I loved working in the Air Force with patients, but I was also a supervisor to several people. My role included training them how to perform tests and teach them the skills they needed to be successful in the clinic. When I was doing my undergrad, I was a tutor for several classes. I have experienced various instances where I am instructing, so I believe this is my calling!

I am extremely excited to be a staff member of Faith Preschool! My twins attended the school and now my youngest is. It is a place where traditions and a jumpstart on your children's education begins!
---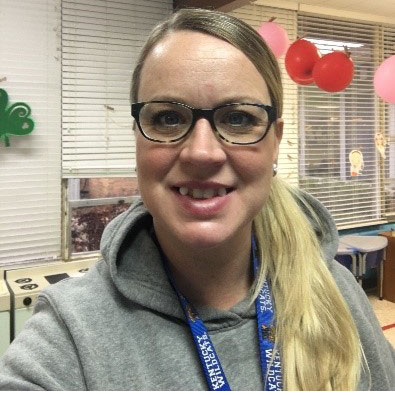 Sahlena Mulling, Substitute Teacher
Hi! My name is Mrs. Mulling and this will be my third year at Faith Preschool. I've been with my husband, Richard, for fourteen years and we have a beautiful daughter, Avery, who attended Faith Preschool. I'm very involved at church and putting God first is a top Priority for me. I have taken several Step Up to Quality training classes, first aid and CPR classes. Some of my hobbies are reading, board games, and fun family time. It's an honor and a blessing to be working alongside the teachers/staff at Faith and to help your child develop a love of learning and to create a special relationship with God.
---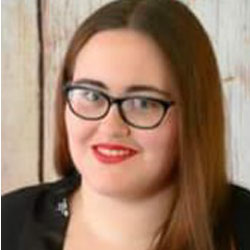 Maddie Teague, Substitute Teacher
My name is Madeline Teague. I am a graduate of Wayne High School. I studied Early Childhood Education at Sinclair Community College; my goal is to graduate with my associates. I have many years of experience with children working and volunteering at Faith Preschool and First Christian Church Children's Ministry. I have worked for Faith preschool for the past two years as an associate teacher and a substitute. I love working with children and hope to continue guiding, teaching, and encouraging them.
---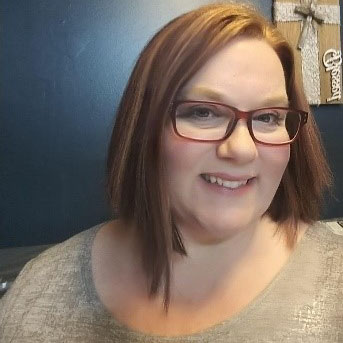 Shannon Teague, Substitute Teacher
Hello, my name is Shannon Teague. I am happily married and have four beautiful children. My family and I live in Huber Heights. My background is in Early Childhood Education with 20 years of experience in education and children's ministry. My favorite thing to do is to hike and work in our community.
---